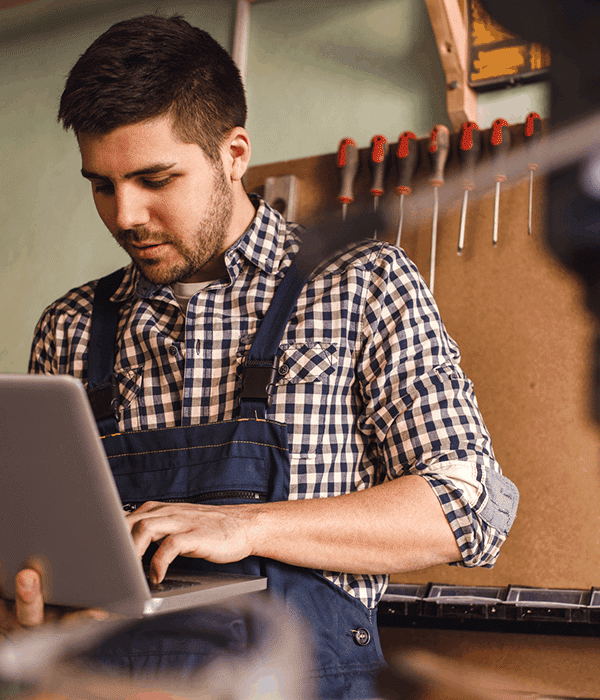 FREE Social Media Posts for Contactors
You know how important Social Media is for your remodeling business, but how many HOURS do you spend hunting down or creating social media posts? Get 5 posts for FREE that you can copy and paste right into your Facebook or Instagram business page.
If you want your remodeling business to have success on Facebook & Instagram, the right posts make all the difference!
1. Be the EXPERT home contractor:
You know this, but people don't wake up one day and decide they are going to remodel their kitchen! Projects that you are looking for and the type of clients you work with take time to nurture. Social media gives you the ability to become the desired contractor to work with! By sharing tips and resources, you will be seen as THE EXPERT. When your potential customers are asking their friends and family for referrals and recommendations, you will naturally be the go-to contractors.
2. Build up your local community:
When you are providing a local service, community is SO important. Social media is where your future customers are hanging out online and it's where they do life online! Be there and interact with them and your local community. Your posts should show your involvement in the community and confirm that you are invested in the success of the community.
3. Show customers who you are:
People do business with those they know, like, and trust. Facebook and Instagram provide you a platform to give homeowners an inside look at who you are and what your story is. This builds trust and makes your sales process easier! So when they are ready to start their big remodeling project, they have already decided that you are the contractor they trust — and it all started with the right social media posts!
Want help getting started? Download our favorite posts:
We are a full-service website and marketing agency that specializes in creating websites and marketing strategies specifically for home contractors and remodeling professionals. It's our job to help your business build a marketing system and develop an online presence that brings in quality leads that help you grow your business.