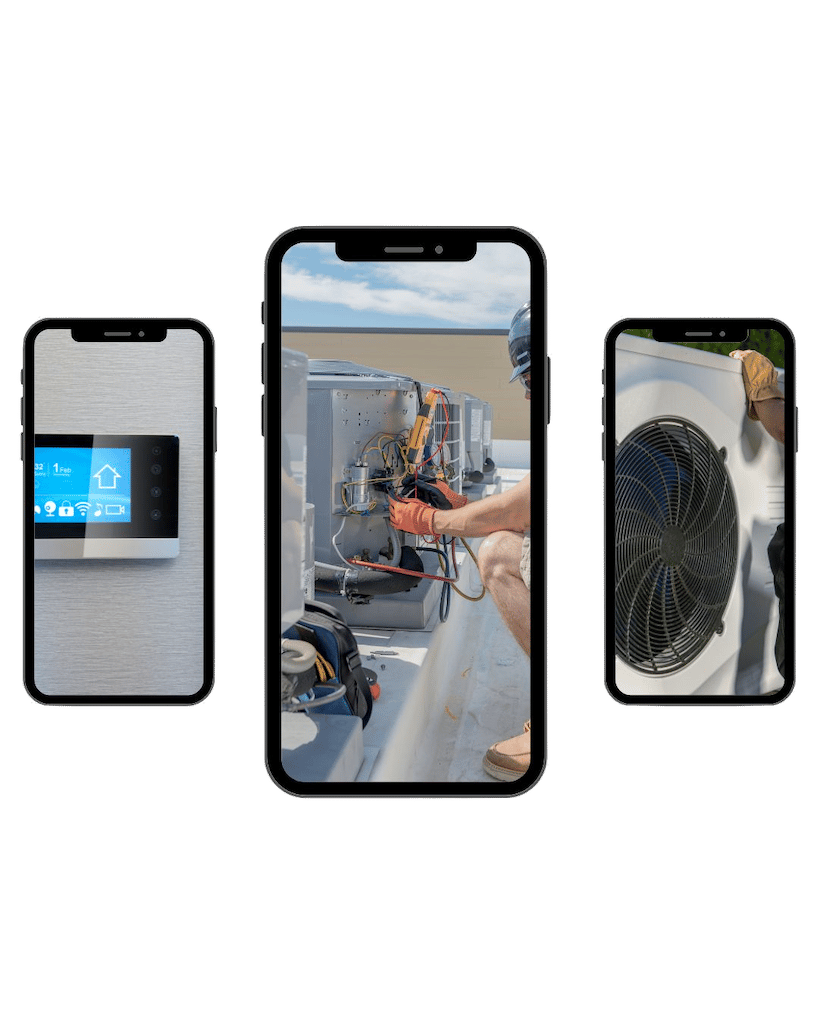 FREE HVAC Social Media Posts
When it comes to running a successful HVAC business, your online presence is key. More and more potential customers are using social media to find local businesses, so if you're not active on platforms like Facebook and Instagram, you could be missing out on a lot of leads. Of course, keeping up with your social media posts can be time-consuming, but we have an easy solution. Our team of experienced content creators and social media experts have crafted 5 completely free and engaging posts that will attract new customers and grow your business.
HVAC Marketing Made Easy!
1. Become The Local Expert For HVAC:
If you're looking to become an expert HVAC contractor in your area, referrals are the best place to start. Your referral network – including social media – is a great way to get your name out there as someone who knows their stuff when it comes to heating and cooling. When you share informative and educational posts on your Facebook and Instagram pages, you'll be seen as the go-to HVAC contractor that everyone wants to work with. And when people are happy with your work, they'll be more than happy to refer you to their family and friends.
2. Build Your Community For Long-Term Success:
As a business owner, it's important to be involved in your community. This sends the message to your customers that you're invested in their well-being and that you're here to stay. There are many ways to get involved in your community, such as joining local business associations, volunteering for causes you care about, or simply just educating and keeping your community in the loop through social media. When people see that you're genuinely committed to making your community a better place, they'll be more likely to do business with you and recommend you to others.
3. Generate Sales By Building Trust:
In today's competitive market, it is more important than ever to build trust with potential customers. One of the best ways to do this is to create a transparent social media page that gives prospects an inside look into your business. By creating a social media page that is both informative and personal, you can easily build trust with potential customers and make the sales process much smoother.
Get Started With Your 5 Free HVAC Social Media Posts
We are a full-service website and marketing agency that specializes in creating websites and marketing strategies specifically for home contractors and remodeling professionals. It's our job to help your business build a marketing system and develop an online presence that brings in quality leads that help you grow your business.