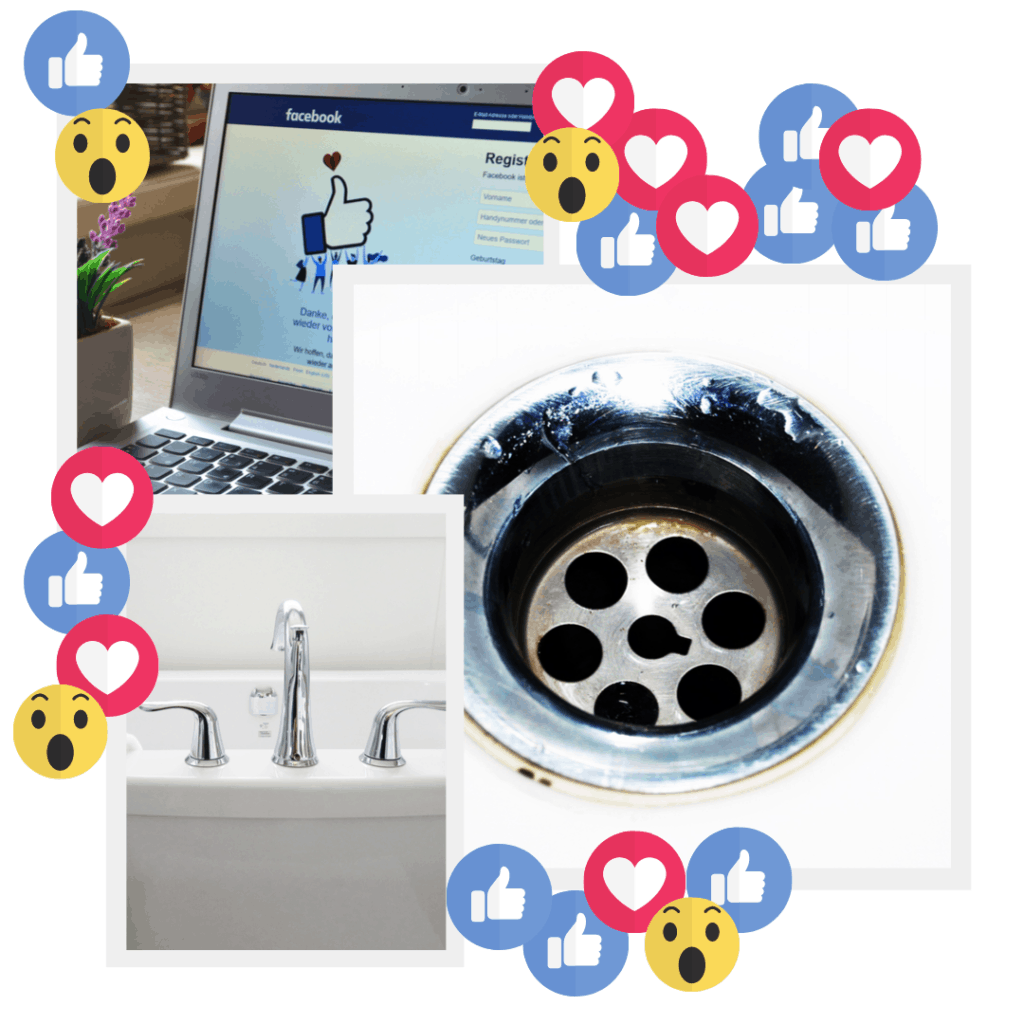 FREE Social Media Posts for Plumbers
You know how important Social Media is for your plumbing business, but how many HOURS do you (or someone on your team) spend hunting down or creating social media posts? Or has it been weeks since you posted on Facebook or Instagram?
Get 5 posts for FREE that you can copy and paste right into your Facebook or Instagram business page.
The correct social media posts will set your plumbing business apart on Facebook and Instagram!
1. Become the go-to plumber in your area:
Social media is an extension of your referral network. When someone is looking for a plumber, they turn to their friends and family – who are ALL hanging out on social media! If you position your brand correctly and post the right type of social media content, you will stand out apart from other plumbers as the EXPERT and the one that everyone will want to do business with and recommend!
2. Connect with your local community:
As a local service provider, community is so important. The beauty of social media is that you have the ability to participate in your community and be front and center where your potential customers are hanging out! Use social media to promote your involvement in the community and use that to build relationships that will turn into business.
3. Build Trust with your potential customers:
People do business with people, not businesses. Social media gives you the unique ability to showcase the personality and story of your plumbing business and allows your customers to get to know you. Once you've built this trust, it makes the sales process much easier and will turn into direct business and referrals.
Ready to get started? Get our favorite posts:
We are a full-service website and marketing agency that specializes in creating websites and marketing strategies specifically for home contractors and remodeling professionals. It's our job to help your business build a marketing system and develop an online presence that brings in quality leads that help you grow your business.