Most property owners decide they need help with their lawn, the first thing they do is search online for a local company who can help. Chase's Lawncare was looking to grow, however had a basic website that wasn't programmed correctly in order for potential customers to find his business online.  At Home Pro Digital, our free Website Inspection Report offers a thorough investigation of what is happening on the front side of a website, as well as the back side. The tool allowed us to clearly identify what was lacking and correct their Search Engine Optimization (SEO) and online visibility with a website rebuild.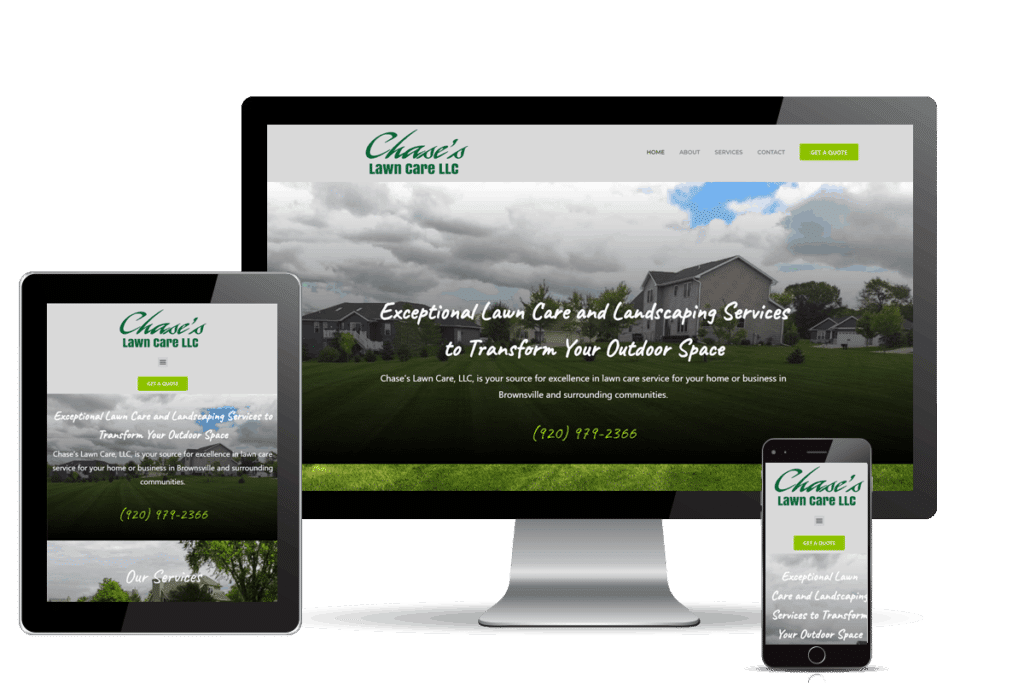 Be Our Next Success Story.​
Fill out the form below and we'll be in touch to review your current website and next steps! There is no commitment and we'll work with you to figure out the best solution that fits your needs and budget.​