​Kollmann Electric LLC clients are the driving force behind every decision made at Kollmann Electric. Kollmann Electric LLC don't want you to ever have to call another electrician. Kollmann Electric LLC entire team is well-trained in our high-standard of customer service, as well as the latest in electrical technology. Kollmann Electric LLC are proud of the excellence we have delivered to residents and businesses in Oshkosh, WI and the surrounding area.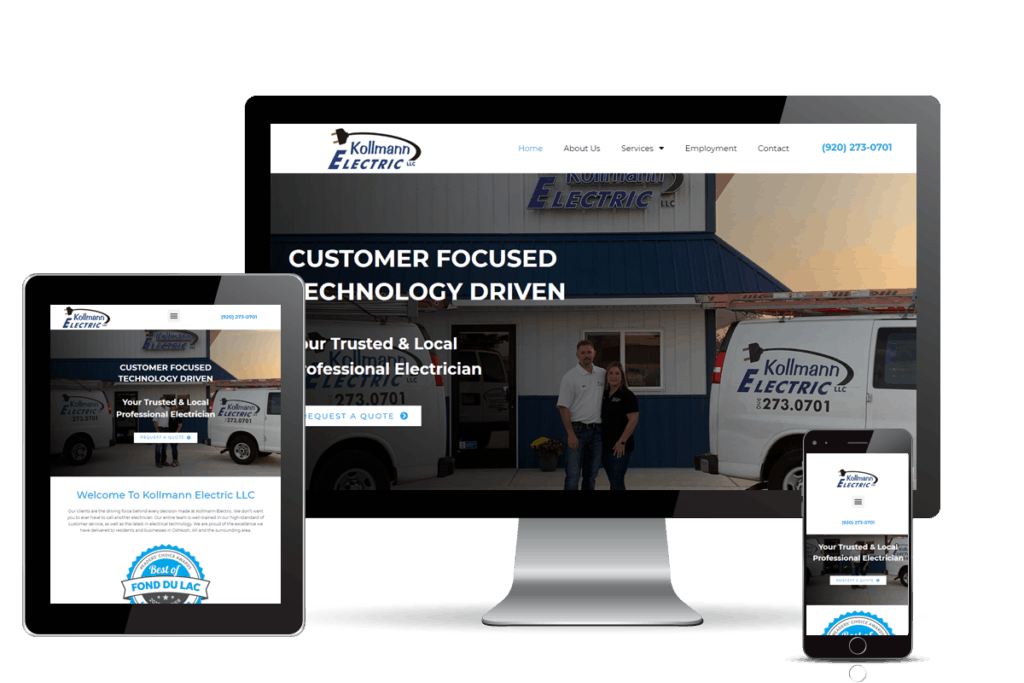 Be Our Next Success Story.​
Fill out the form below and we'll be in touch to review your current website and next steps! There is no commitment and we'll work with you to figure out the best solution that fits your needs and budget.​