Not Sure What To Post On Social Media?
Be inspired with our FREE guide >>
We have been working with contractors for decades and we know how difficult it is to come up with unique content every single month. We also know how important it is to be posting frequently and staying top of mind with your customers. That's why we created this quick guide to give you a jump-start in creating your social media calendar! Download your copy today >>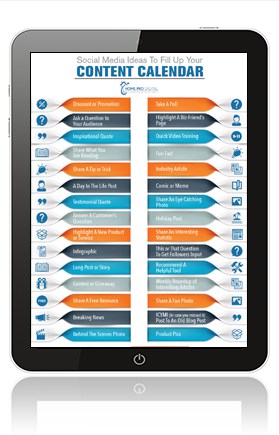 Download your copy today.